community NON-PROFIT ORGANIZATION
Our Mission:
To provide innovative leadership and civic engagement programs to support opportunity youth.
Check out the exciting events and opportunities that are coming up
2019 Chain Breakers!
4th Annual Youth Summit
The Youth Summit is a time for opportunity youth in the greater Columbus area to come together for one full day of empowering workshops. This year's youth summit will focus on the topics of Financial Literacy, Mental Health Awareness, and Social Justice.
* For opportunity youth between the ages of 16-24 years old.
​
 Breakout Sessions  Food & Raffles
 Keynote Speaker  Resource Fair
Think Make Live Youth runs by the hard work of our community volunteers and consultants. Everyone strives to provide programs, opportunities, and service to the community and youth.
Want to be a part of the Think Make Live Youth team? Fill out our member form! We would love to have you.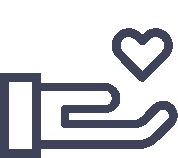 Think Make Live Youth provides youth with leadership and workforce development opportunities so that they are able to thrive
"Think Change! Make Change! Live Change! Right Now Today for a better tomorrow!"
​
-Terry Green